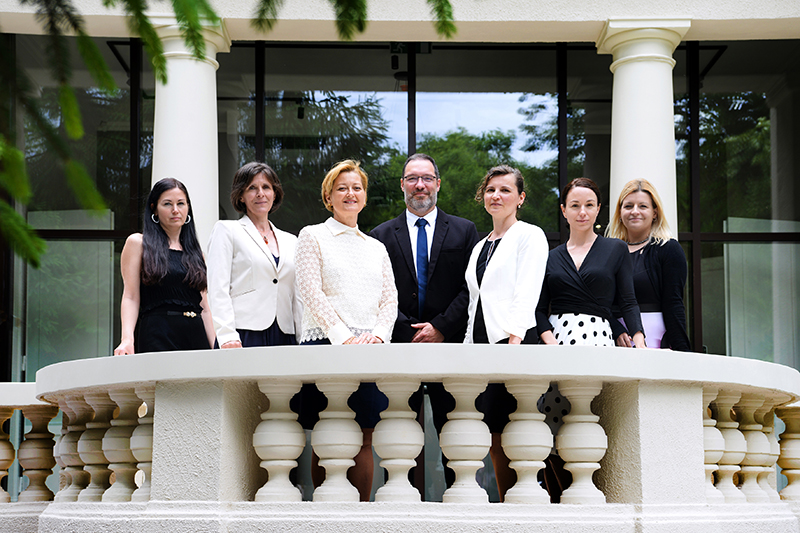 Welcome to the website of the International Office of the University of Debrecen!

The University of Debrecen has an extensive system of international relations all over the world, the number of its foreign partner institutions exceeds five hundred.
Our students can participate in part-time study abroad, internships, short study trips, or summer universities with the support of mobility programs coordinated by the university, while teachers and employees of our institution can receive scholarships to implement their trips abroad for training and educational purposes.
Under the Erasmus + program, the largest mobility program in the European Union, our students can study or do an internship primarily in one of our European partner institutions, while with the support of the Campus Mundi program, they can travel anywhere in the world. As part of the program, our students reached Japan, South Korea, Cuba, the United States, Australia, or even New Zealand.
In the networks of the CEEPUS program, our students can study in our Central European partner institutions, while through the ISEP program, many parts of the world can be accessed through interstate scholarships or bilateral university agreements.
At present, our teachers and staff are mainly supported by the Erasmus + and CEEPUS programs for the implementation of European study tours, while a limited number can support overseas with the support of the Erasmus + International Credit Mobility Program and under bilateral agreements.
The aim of our website is to acquaint our students and lecturers with the opportunities offered by various mobility programs and to provide up-to-date information about the course and deadlines of the applications.
If you have any questions, feel free to contact the staff of the International Office by e-mail, telephone or in person at our office!
We wish you a good browsing!
Last update:
2023. 02. 16. 13:50